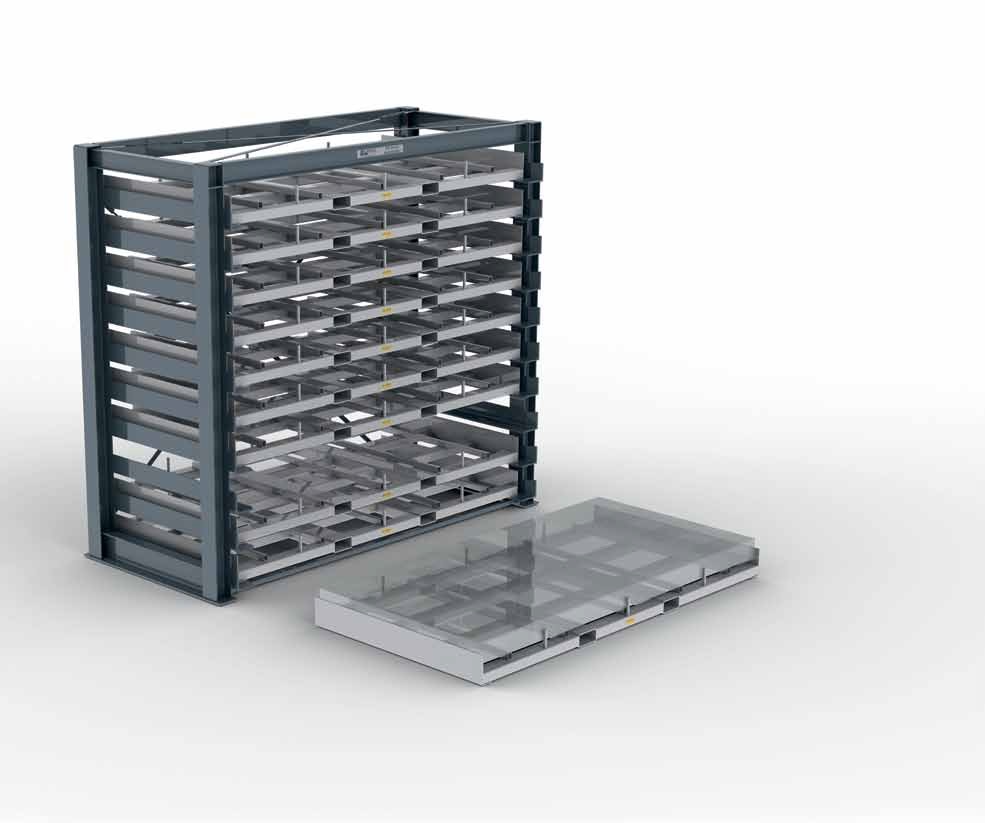 Thiel Systems
Plato
En meget stabil innstikkspallelagermagasin for lagring av hovedsakelig platemateriale
Thiel Plato
A very stable push-in pallet storage magazine for the storage of mainly plate material.
The fabricated steel pallets are provided with fork pockets so they can be removed and transported by fork truck. The unit is of robust steel welded and bottled construction, capable of being dismantled, which can safely store packages without the usual wooden pallets.
Removable safety pins are placed on all sides of the pallet to guard against slipping material during transportation to and from processing machines.